Camping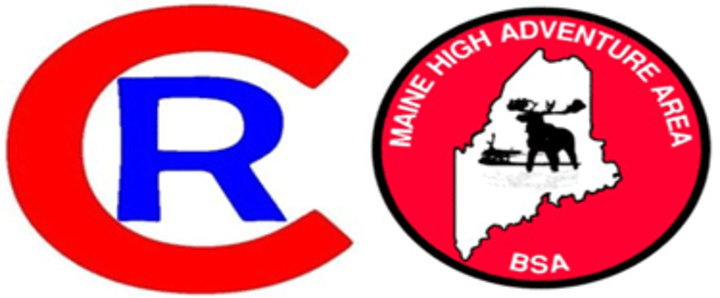 Camp Roosevelt
A BSA Nationally Accredited Camp – Camp Roosevelt is equipped to handle all kinds of Scouting programs with dozens of specific program areas located throughout camp. There are 13 campsites that can accommodate up to 32 campers in screened-in Adirondack–style cabins complete with cots or bunks, a latrine and washstand. Two campsites are designed for units that need handicap facilities. Four campsites that can accommodate up to 24 campers in cabin–style canvas tents on platforms complete with cots, a latrine and washstand. Two primitive campsites are also available. Showers with running hot water are available at several locations throughout camp.
Camp Roosevelt is nestled at the base of Black Cap Mountain and surrounding Little Fitts Pond, a gorgeous crystal clear mile long lake. With 1,800 acres of pristine Maine wilderness, Camp Roosevelt has many programs to offer for Cub Scouts, Scout BSA and Venturers.
Maine High Adventure
MAINE HIGH ADVENTURE, a challenging outdoor program for Scouts, Venture crews and private groups. Each summer, hundreds of Scouts and youth alike, enjoy unique backcountry experiences in northern Maine. The area encompasses nearly 3 million acres, including Mt. Katahdin, the Allagash Wilderness Waterway, the Penobscot watershed, the St. Croix International Waterway, the northernmost 100 miles of the Appalachian Trail, and many other streams and lakes. Experience the thrill of almost 10,000 square miles of Maine woods - paddle the same waters Henry David Thorear traveled over 150 years ago.
For over 35 years, Maine High Adventure has been providing customized, fully outfitted, guided trips for youth groups of all kinds. Participants have come from across the country and the world to experience the type of backcountry adventure that is becoming more and more scarce each day. We take the headaches out of your logistics...All you need to bring is your personal gear and we provide the rest, including food, camping equipment, van transportation, and a fully-trained "Matagamon guide" who will accompany your group throughout the duration of your experience.