2022 Chillout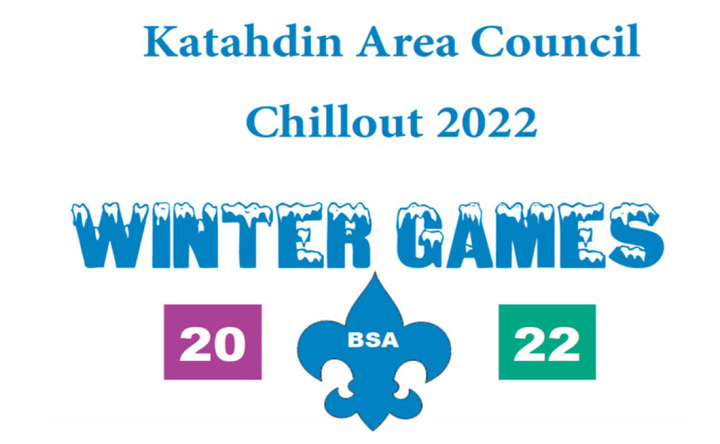 Date/Time:
Feb 25, 2022 4:00 pm to Feb 27, 2022 11:00 am
Location:
Katahdin Scout Reservation
45 Camp Roosevelt Road
Eddington, ME 04428
Location Phone: 207-843-6216

Chillout is a chance to join in one of the oldest traditions in Boy Scout history – Coming together as a Council for Scouting competition. Council gatherings provide an opportunity to match skills against others within our council. There will be fun, friendship, and fellowship. This guide is intended to help your unit prepare for the fun and excitement of this year's Winter Games extravaganza.