2023 Silver Beaver Nomination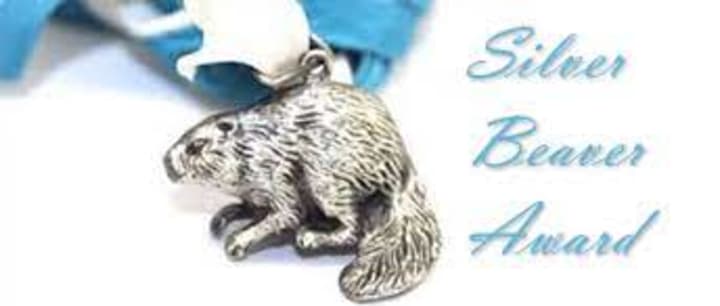 Date:
Apr 7, 2023
Location:
Katahdin Area Council
90 Kelley Rd
Orono, ME 04473
Location Phone: 207-866-2241

The Silver Beaver Award- What is it?
The Silver Beaver Award is the highest award bestowed to a volunteer by a local council. Recipients of this award are registered adult leaders who have made an impact on the lives of youth through service given to the council. The Silver Beaver is an award given to those who implement the Scouting program and perform community service through hard work, self sacrifice, dedication, and many years of service. It is given to those who do not actively seek it.
There are three important parts to the application:
1) Record of service in the Boy Scouts of America;
2) Statement covering the nominee's standing in the community, citing activities in
which the individual is most active in business, professional, civic, religious,
educational, fraternal, veteran, rural, and other fields exclusive of Scouting; and
3) Record of noteworthy service of exceptional character to youth within the territory
under the jurisdiction of this council.
All nominations are due to the Council office by April 7th at the close of business.
2023 Silver Beaver Nomination Form