Camp Roosevelt Staff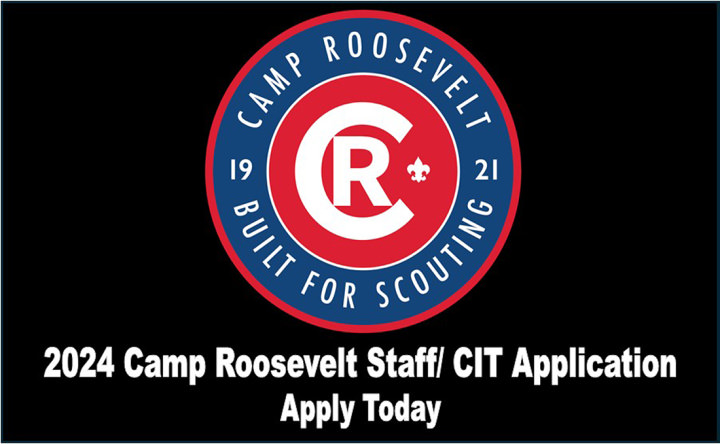 Join Summer Camp Staff
2024 Application Now Open!
Join the Camp Roosevelt Staff today!
Being a part of the Camp Roosevelt Summer Camp Staff isn't just another summer job. We work with youth from Tiger Cubs all the way to our Eagle Scouts and beyond to not just teach outdoor skills and merit badges, but to change lives. Plus, you get to make life-long friends, spend the summer in the great outdoors, have an experience that will set you apart from others in future jobs, and have a ton of FUN! Camp Staff offers positions for everyone in areas like outdoor skills, handicraft, health, shooting sports, climbing, nature, STEM, aquatics, and even more!
Staff members must be at least 15 years old (CIT must be 14) by June 1st to join staff. Many positions on camp staff require 18+ or 21+ directors, so you're never too old to be on Camp Staff! Compensation includes housing, meals, salary and training. Apply today and get ready for the summer of a lifetime!
Staff training will take place June 22-28. Some positions may require additional training before June 22th. Camp is in session June 30th to August 11th . Camp schedule varies depending on the different camp sessions
2024 Camp Roosevelt Staff & CIT Application
NOW HIRING ALL POSITIONS!